Cafe Story (咖啡记)
Hot
wupiaoyi
Informations
English Name
Cafe Story (咖啡记)
English/Pinyin Address
Building 19, Ge Diao Chun Tian, Nan Kai District.
Chinese Address
南开区格调春天小区19号楼底商
Email
This email address is being protected from spambots. You need JavaScript enabled to view it.
This great little place is a diamond in the rough. With great and extremely friendly service, delicious food and drinks, this place is definitely a place worth visiting.
At first, you would never think that such a great place would be in this kind of communal area, and as such many people just walk on by, well that is their loss. As I walked into the home styled cafe, I was greeted by the staff in English (yes English), found a nice area to sit, and was again surprised that the waiter also spoke English as I began to order my Banana Milk Shake and Cheese Cake.
They can sell the coffee beans .All teh coffee beans baked by themselves.  So fresh is their attitude
Now this little gem of a cafe does have limit seating, and I'm not too sure how busy they may get, either in the evenings or weekends. So finding a seat at prime time may be difficult. However they do have plenty of stools next to the window, sofa's and chairs, so I'm pretty sure you'll easily find somewhere to sit.
To end… If you're looking for a little quiet place to relax, catchup with old friends or even do a little studying then pop into Cafe Story.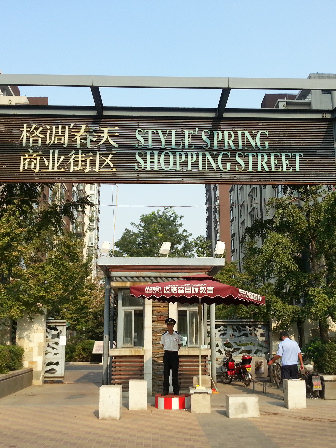 User reviews
(Updated: September 27, 2017)
English Gent
Top 10 Reviewer
View all my reviews (10)
Best cafe in the area for foreigners
The owners speak English, everything there is dual-language.
Walking in, you wouldn't think it is a typical faux-continental cafe, it feels much more realistic.
They do a range of sandwiches, waffles with ice cream, desserts etc. and lots of milkshakes which are great, mixed with sauces, filled with ice cream, really nice!
They have plenty of seats as you can see from the photos, and free wifi.
They have a huge range of coffee available but I cant comment on that as I dont drink it.
Clean, friendly, and good value.

Directions:
From qingnian road side, go through the gate (which you can see in the 2nd picture), keep to the left and walk along the path in a straight line until you reach the buildings at the back (only 20-30metres walk). You can see the cafe on the left. As you approach you will see the blue handrail on the ramp 1st).
Was this review helpful to you?